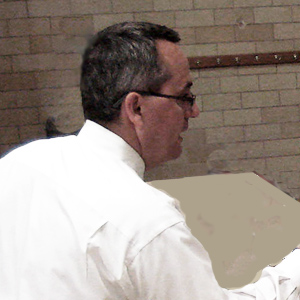 Jim Louthen,
President & Managing Director
Jim's 25-year career has given him vast experience across all disciplines of commercial, industrial, and residential real estate development, including master planning, design, finance, policy, land assembly, landscape architecture, civil engineering, site acquisition, and construction. He has supervised project managers, financial analysts, planners, landscape architects, civil engineers, surveyors, and builders.
His portfolio of projects includes market-rate housing, affordable housing for families and seniors, and skilled nursing facilities. Jim has expertise in private and public financing, and has successfully negotiated TIF redevelopment agreements and secured grants and tax credits. Jim was the innovator and Director of the Chicago Design Studio at URS Corporation, a leading international provider of engineering, construction and technical services.
As Project Manager for DLK Architecture, Jim supervised large infrastructure projects including the Black River Station in Lorain, Ohio, and Wacker Drive Rehabilitation in Chicago, Illinois. From 1993 to 1995, Jim was a landscape architect for the Forest Preserve District of Cook County, Illinois, working on multi-use trails, ecosystem restoration, and grant stewardship to fund new projects. Jim also worked as Policy Coordinator for Friends of The Chicago River, funded through a grant from the John D. & Catherine T. MacArthur Foundation. His effort aided the adoption of the "Chicago River Urban Design Guidelines."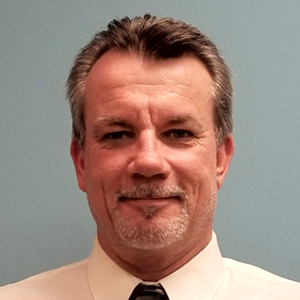 Sean Gaffney
As Retown's Director of Marketing & Public Relations, Sean is acutely focused on ensuring that all branded content reflects the care with which Retown treats its clients. Sean is a media relations and content marketing specialist with a strong focus on building cost-effective Internet marketing programs for growing businesses. Sean's expertise lies within SEO, PPC and business research development for companies looking to get a competitive edge. Sean's extensive research in marketing trends, website data analysis and consumer behavior patterns on websites allows him to bring attention as to how clients are viewing a company throughout the Internet, and determine the best approach to convey the whole meaning of a company's vision, mission statement and purpose.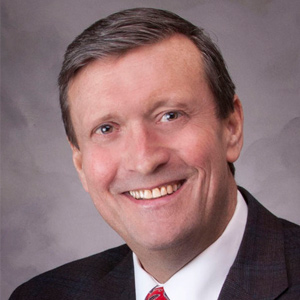 Charles Cornelius
Charles 'Chip' Cornelius has been a mainstay in Chicago real estate for over 25 years. Chip began his career in New York City on the upper east side of Manhattan and then moved to Denver as the Vice President of ERA Real Estate's Regional Franchise responsible for over 400 agents and $400 million in sales.
After that Chip settled in Chicago and has successfully worked in all facets of Chicago real estate from managing broker to condominium conversions and the development and construction of over 800 Condominium Homes. Most recently Chip was the principle developer of Catalpa Gardens Condominium an 11 story building comprised of 3 towers with 126 Units located in the colorful Edgewater neighborhood.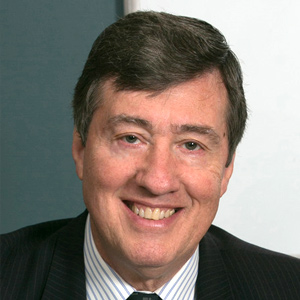 Santo Rizzo
Santo Rizzo has over 37 years of experience in the residential and commercial real estate arena. Mr. Rizzo has successfully combined his vast knowledge of real estate financing with a unique talent for real estate sales to create a stellar career in the industry. As a real estate broker, Mr. Rizzo has listed, sold and closed over $2 billion worth of real estate to date.
Mr. Rizzo has managed premier new construction and conversion projects for one of the nation's leading condominium developers. Mr. Rizzo has also been instrumental in loan procurement, equity funding, and closing out numerous high-end residential developments, including the world-class Lake Point Tower.
From 2005 to the present time he has marketed many developments in Chicago, Florida and Arizona.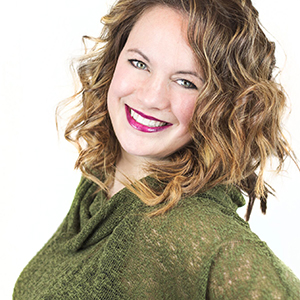 Simona Rasocha
Office Manager  Retown  150 S Wacker Ste 2400 | Chicago, IL 60606
P: 708-442-4545 | E: office@retown.com
Hey there!  My name is Simona and I am the Office Manager for Retown. I've been with the company the past 7+ years and have worn many hats throughout this time!  From the bottom up, I started with the company as a receptionist, then on to client support services and finally to management.  It helps to manage and build the right team when you've walked in everyone's shoes!  That being said, I love coming to work with this amazing Retown team; everyone is super friendly, supportive and willing to get their hands dirty.
We do whatever it takes to provide our clients with the best support possible! When I am not at work, I am absolutely loving life at home with my growing family.  Our "always on the go" family has recently added another two feet and becoming a mother has truly been the best thing that has ever happened to me.  From snowmobiling and camping up north in WI, to swimming, walking the beaches and blueberry picking in MI, this family is always on the move!  In my free time I used to read, experiment with new recipes, attend wine tastings, take long quiet baths and watch anything and everything on Netflix.  Today?  I am a slave to a 1 year old.  Enough said.  Hopefully the books, recipes and wine will only get better by the time I get back to them!