"Given our on-going redevelopment planning for University Village at Governors University in University Park, Illinois," explains ReTown President & Managing Director Jim Louthen, "ReTown has great appreciation for projects related to education."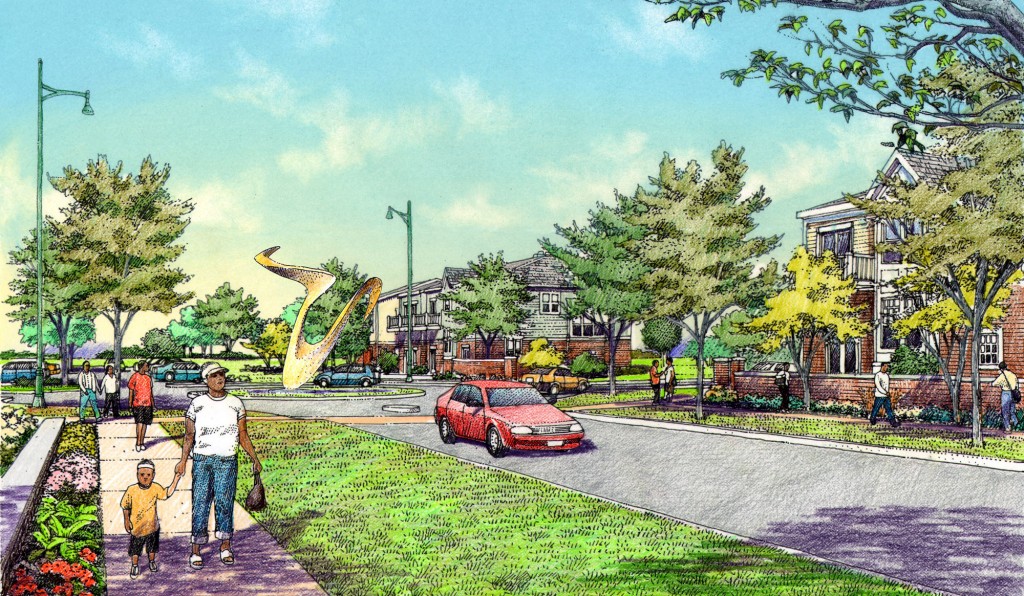 ReTown has proposed a 56-unit mixed income attached single family development adjacent to the University Park Metra Station.
The following is a re-post of a story about Curtin University in Perth, Australia, written by Patricia Arcilla for one of our favorite sites, Arch Daily.  All images are courtesy of Curtin University.
The Curtin University Master Plan has become the first project to receive a 5 Star Green Star-Communities Rating by the Green Building Council of Australia (GBCA). Helmed by AECOM and Donaldson and Warn architects, the plan sets forth a strategy for the renewal of the University's main campus in Bentley, Perth, aiming to create a "vibrant urban community" that combines commercial, retail, residential, educational, and transport infrastructure. Sustainability is a cornerstone of the project, which seeks to be adaptable to, and respectful of, its site and heritage.
The 5-star rating honours Australian Excellence in "innovation, design excellence, environmental sustainability, economic prosperity and liveability."
Described as "bold and exciting", the master plan aspires to create an atmosphere and appearance that is "distinctly Curtin." Over 20 years, the project seeks to transform the suburban university into a "university city" known as Greater Curtin.
The project incorporates "The Living Stream," an arterial body of water that facilitates water reuse and improves site biodiversity. In conjunction with a comprehensive site analysis, the water installation responds to the site's indigenous heritage and capitalises on its best natural assets. Rainwater will be harvested onsite, with effluent and stormwater then used to supply the site's non-potable water demands. One of the key driving forces of the project is the achievement of sustainable development outcomes, and the provision of resources to both Curtin and neighbouring communities.
The master plan is configured to maximise accessibility of amenities, and features an organised network of pedestrian and cycling paths to ensure safe and legible connectivity. Considerable investment in community infrastructure has been made, and is oriented towards "improving liveability and the social fabric."
Advised by an independent panel comprised of academics, industry members, and local and state government members, the master plan also prioritises economic development. It is predicted that upon realisation the project will create 14,000 new employment opportunities in the local area.
You can read the original story in its entirety here.