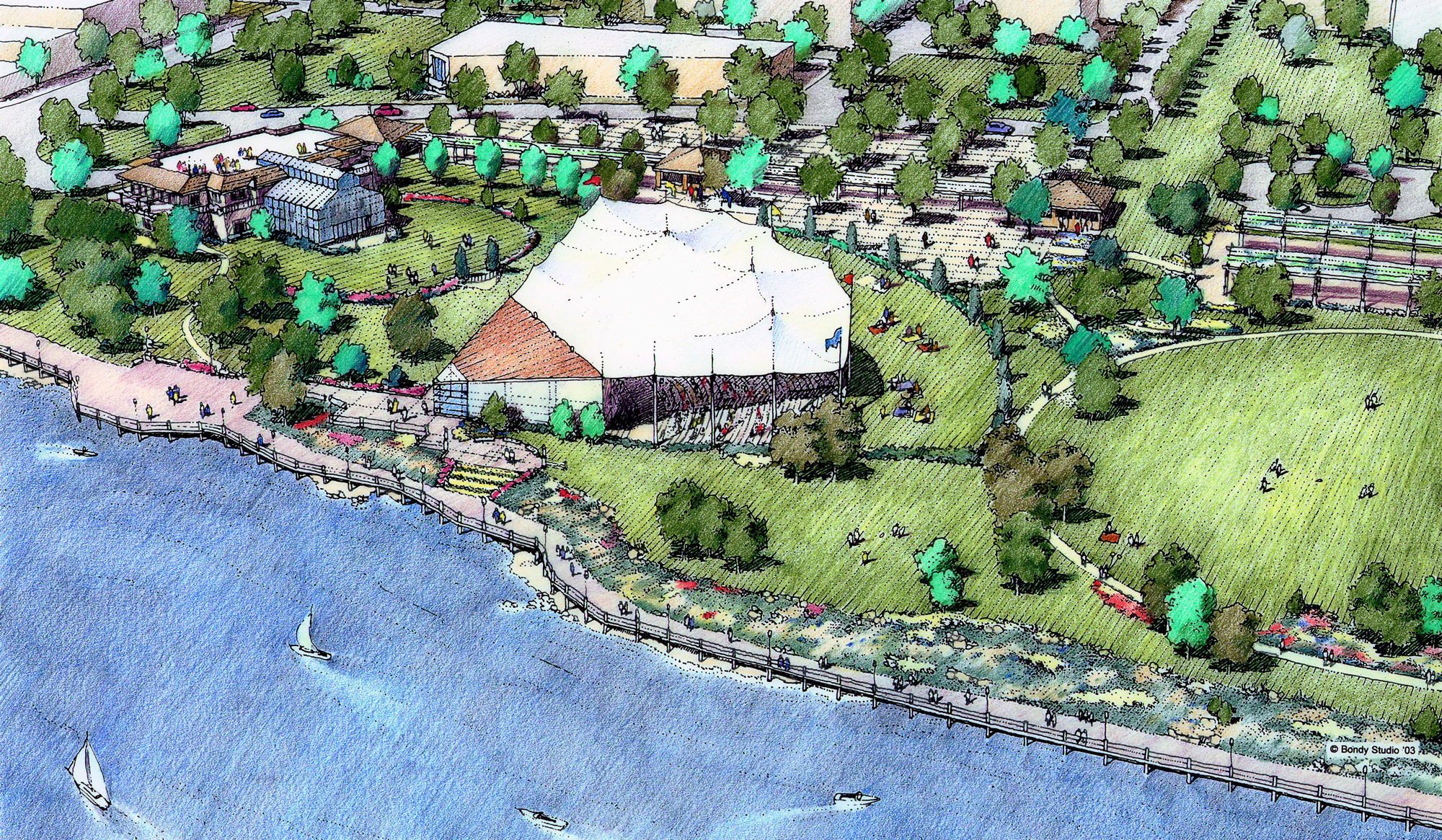 ReTown President and Managing Director Jim Louthen led the redevelopment of Black River Landing, a project initiated by the Lorain Port Authority, into a $7 million multi-modal center and riverfront park located on a 13-acre parcel along the Black River in Lorain, Ohio. "The multipurpose project included planning for a commuter rail station, docking facilities for excursion boats, civic festival grounds, and a downtown riverfront park," Mr. Louthen says. "The Black River Station involved the design of bulkheads, roadways, pavements, cut/fill analyses, grading, utilities, and site lighting, as well as mechanical, electrical, and structural design for both the train station and festival areas."
The Park features trails, gardens, amphitheater, weekly concerts, a water taxi to fishing islands, a community building, and the permanent home to Lorain's acclaimed annual International Festival & Bazaar. Black River Landing and the Broadway Building are directly accessible to public transportation, shopping, and the region.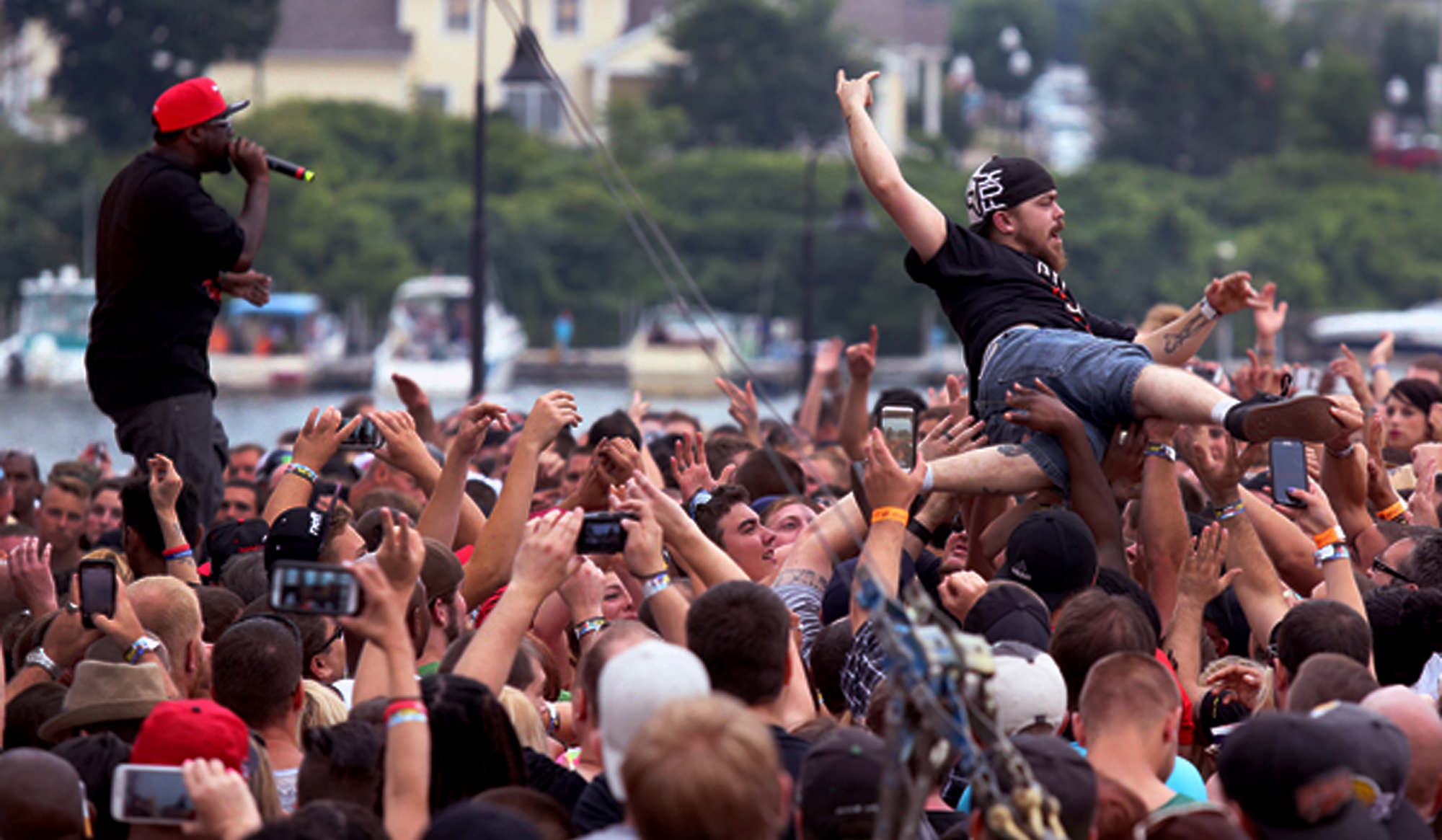 The popular music festival Roverfest is now held at Black River Landing. Photo courtesy of the Chronicle-Telegram. Featured photo by Lorain365.