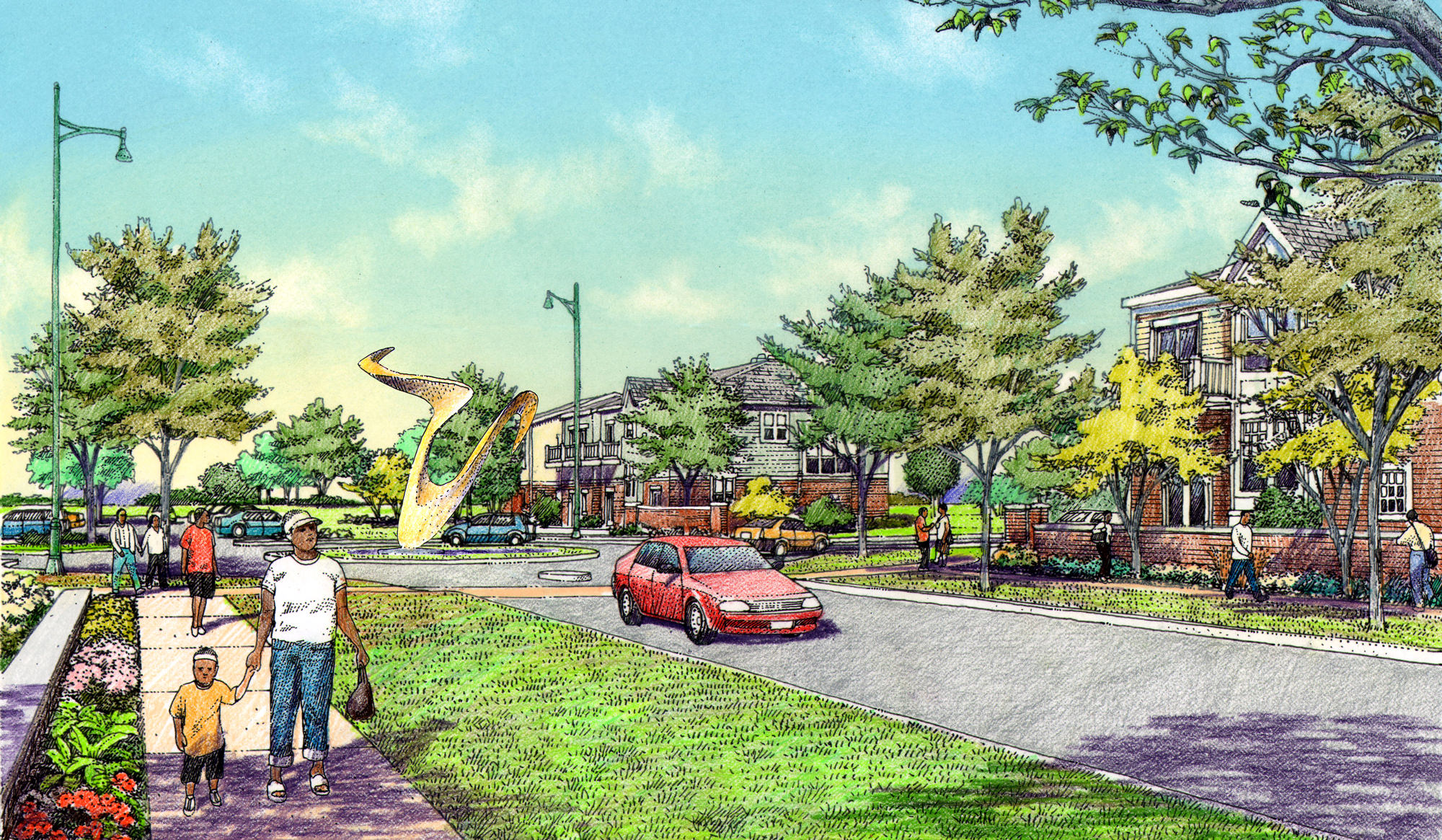 ReTown President and Managing Director Jim Louthen has worked for several years on Governors' Pointe, a proposed 56 unit mixed income attached single family development adjacent to the University Park Metra Station. "The proposed project financing is through the 9% Low Income Housing Tax Credit program through the Illinois Housing Development Authority, Federal Home Loan Bank, and Soft Private Equity Sources," Mr. Louthen says. The targeted income for the tenant population is 30% AMI, 60% AMI, and market-rate with an emphasis on Veterans. The proposed residential buildings are planned to be attached single family units in groups of up to four units. Each building will have frame construction with cement board siding, architectural style roof shingles, and will include a garage. "The buildings are planned to be two stories. In addition to the residential buildings, a clubhouse with a kitchen, bathroom, conference room, fitness, and office will be built to service this development. A park will be built with tot lot. This project is projected to be LEED certified," Mr. Louthen adds.
Millennium Villas is a proposed modern, hip 120 unit rental community with a business twist. This proposed project financing is intended to be through Private Equity Sources as well as traditional debt. Proposed flex zoning will allow for first floor units to be rented by businesses that would seek office space near the train station as well as potentially in the same building they reside. The design of Millennium Villas will be attached two flats in groups of 4 – 6 units. The development will include a quad, clubhouse building, and environmentally sustainable design elements.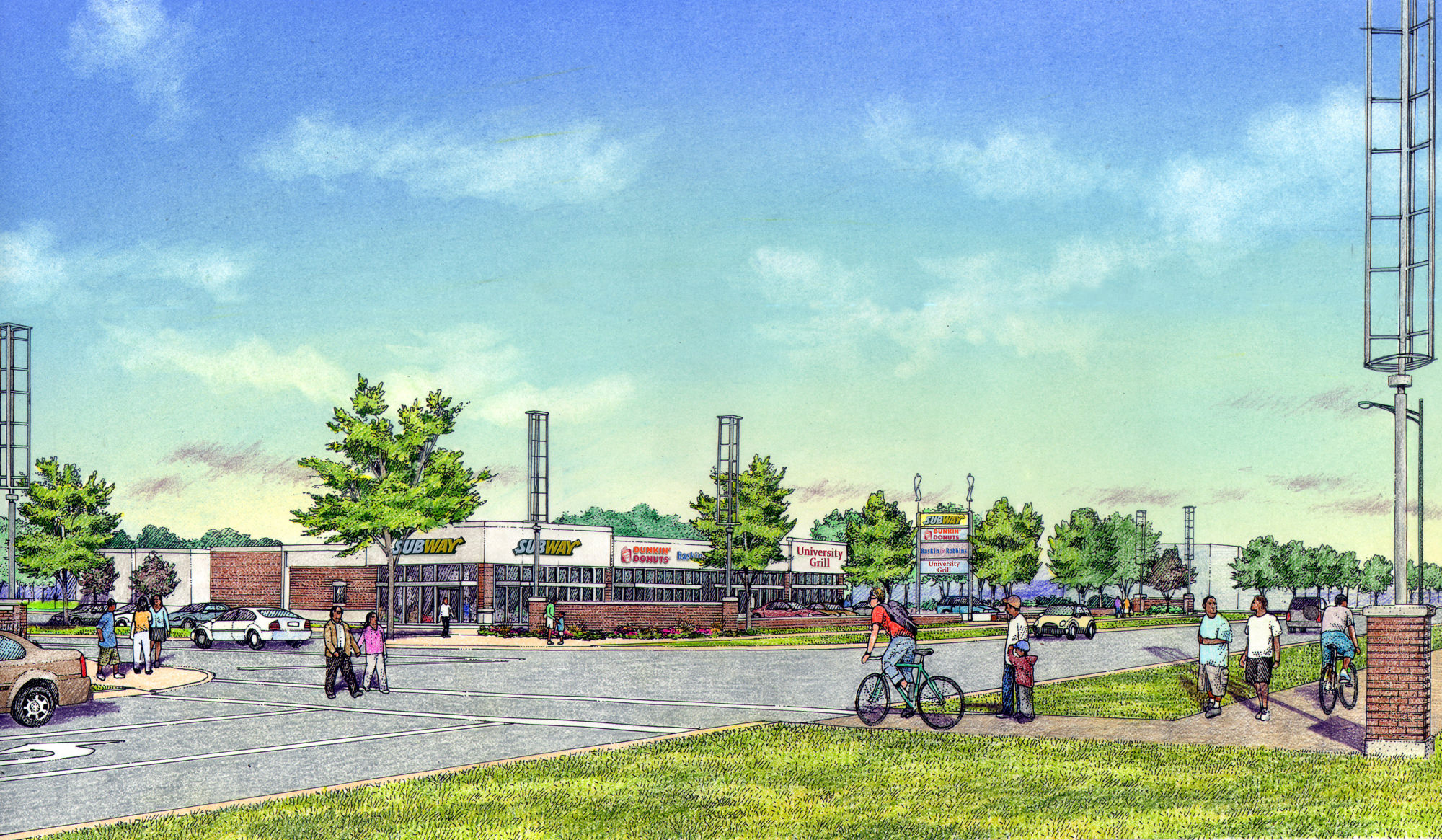 University Village Plaza is a 10,000 SF commercial retail development in the Village of University Park. Due to its proximity to the University and the Metra Station, University Village Plaza is planned to have several fast food restaurants along with inline retail or service businesses.
Adopted by the Village Board of Trustees, the comprehensive plan is based on a complete physical and demographic analysis, and it identifies the desire to expand the municipal boundaries into unincorporated areas of the County. The total land area will result in one of the largest south suburban municipalities, with ample room for growth. The plan included a transportation plan and a market assessment. The plan highlights multiple sub-areas, including Thorn Creek Station, envisioned as the Village's future downtown and town center. Governors State University is acknowledged as a critical institution of higher education.